Ethical Sustainable Small Batch Craft Spirits
Red Clover
Posted on March 14 2023, By: Emma Wooding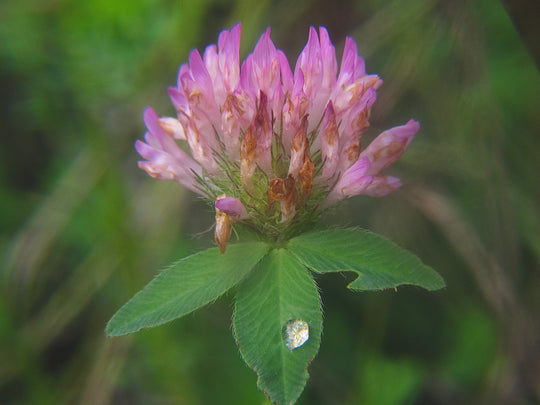 Of all the botanicals that can be found in Heartwood of Oak Moor Meadow, this plant is of significant importance for several reasons. Despite the fact that it adds a delicate sweet flavour to our gin, the beneficial qualities to nature that this plant possesses are truly incredible.
Red Clover is a main constituent of 'Herbal Leys' due to its benefits to both nature, livestock and the environment and Green Manures are now commonplace in many farming setups.
It's value to the environment lies in its nitrogen fixing abilities, increasing soil fertility and soil structure.
Bees find this plant irresistible. And it's a wonderful addition to any meadow. We at Meadow Oak Distillery give Red Clover a big thumbs up 👍