Ethical Sustainable Small Batch Craft Spirits
Meet Hilda
Hilda, an absolute showstopper in her 40s, is life and soul of any event! Hilda is our refurbished and converted 1978 Elddis Mistral Caravan! She is available for private hire; weddings; corporate events and other functions.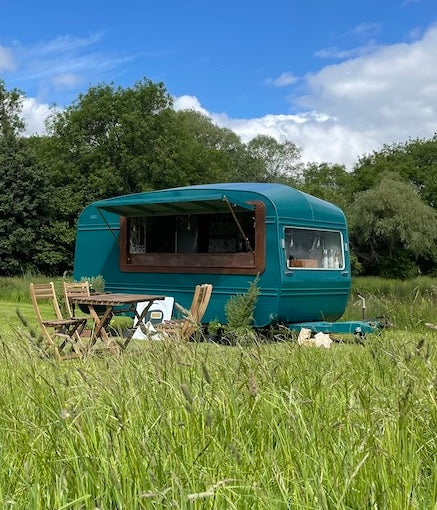 Bar Hire
Whatever your event, Wedding; Birthday Party; Charity Fundraiser or Corporate Function, we can provide a fully licensed bar with trained staff, bespoke drinks menus & signage to suit your event.

We pride ourselves on ethical and sustainable practices and therefore prefer to stock locally sourced premium craft spirits (including our own), wines, ciders and beers that meet our expectations for quality as well as fitting our ethos and values. We will discuss your requirements and will stock the bar accordingly.

Bar Formats
Cash Bar – your guests pay for all their own drinks

Subsidised Bar – You cover the cost of a portion of the drinks (e.g. A welcome drink per guest) and the guests pay for the remainder of their own drinks

Paid Bar – You cover the cost of all of the drinks (we run a tab and you settle at the end), a deposit based on the number of guests will be taken in advance.

For a quotation for your event, please complete the contact form. Please see our FAQ for additional information.